You Work Hard for Your Clients.
Partner with Us and We'll Work Hard for You.
You put a lot into building your RIA. So, when it comes to RIA succession planning or reaching the next step of growth, you want to know you'll get what you're worth, your staff will thrive, and above all, your clients will be well cared for. Whether you're thinking about retiring or becoming part of a firm with more resources for growth, talk to Mercer Advisors.
Why Come to Mercer Advisors for Your Next Chapter?
Offer more services to your clients
Our family office services, like in-house estate planning and tax planning and returns, are big reasons why many owners come to us when considering selling an RIA.
We offer more services and expertise than most RIAs in the industry—including financial planning, estate planning, investment planning, tax planning and preparation, and corporate trustees—all under one roof.
You get a team of in-house investment strategists, CPAs1, estate planning attorneys2, and trust specialists to help manage your clients' wealth, so you can offer more high-quality services than ever before. In fact, each Mercer Advisors client with more than $1 million in assets under our management receives a complimentary estate plan.
From the very beginning, Mercer Advisors has held itself to the highest of standards to always act in our clients' best interests. We have, and always will, act in a fiduciary capacity.
Get a fair and competitive valuation for your business
While most wealth management companies choose only one type of valuation method for RIA acquisitions, we triangulate three methods to derive an industry-leading offer.
That includes discounted cash flow analysis, multiple of net income, and multiple of revenue. This gives you a 360-degree view of your business and a competitive offer that you can feel confident about when selling an RIA. With dozens of acquisitions under our belts, we understand how to complete deals tailored to the goals of each firm.
Focus on what you love
Mercer Advisors' scale helps you do the life planning for yourself that you've been doing for your clients. We take the middle- and back-office burden off your plate, allowing you more time to focus on your passions.
If you want to keep advising clients, we'll enable you to focus 100% on meeting their financial needs. That's because our teams handle all  activities, such as compliance, IT, accounting, HR, marketing, and legal, so you can do more of what you love, with less administrative burden. If you'd prefer to design a life after ownership, we'll help you with RIA succession planning, too.
Grow your business
Like most RIAs that join us, you'll benefit from our growth engines, which means you'll get more business and enjoy it more fully.
That's because we're one of the fastest growing wealth managers in the industry, so you get more opportunities coming through the door. The best part is, you don't have to spend time on business development, because our dedicated salesforce does it for you. We're the only national RIA to receive referrals from the national exclusive referral programs: Schwab, TD Ameritrade, E*Trade, and Fidelity.
All in all, RIAs that join us triple the amount of business they handle, while focusing on the part they love and earning more in the bargain.
Take advantage of career opportunities
We offer professional fulfillment and leadership opportunities for you and your employees, so you're well taken care of today and tomorrow.
Our size and scale provide clear career paths, with robust training programs and attractive compensation packages. Our advisors have a path to progress up the ladder, from office manager, to regional director, to managing director managing multiple regions across the country. You and your employees can enjoy full careers here at Mercer Advisors.
Know the process will go smoothly
Our dedicated Integration Team has integrated many RIAs like yours into Mercer Advisors, so you can trust the transition to Mercer systems and practices to happen seamlessly.
Because we're an integrator, not an aggregator, we don't just buy organizations without blending the client experience. We think of ourselves as the "Mayo Clinic" of wealth management. We develop best practices in each role, department, branch, and region, then bring them to everyone at all levels and locations. This enables our financial planners, accountants, lawyers, and other professionals in all our offices to offer your clients the same high-level experience of doing business on a personal level.
Our digital client onboarding process creates an easy and seamless transition from first contact through digital processing, with convenient features such as DocuSign digital document signing, streamlined account opening paperwork, and account registration.
It's all supported by our robust technology systems, including:
Salesforce, featuring an Executive Dashboard that aggregates data to give you a full view of the business
eMoney financial planning software and its single-sign-on client portal, which have the same interface to ensure ease of use for you and your clients
Envestnet, the well-known turnkey asset management platform (TAMP)
All of these systems are overseen by our world-class IT department.
With Mercer Advisors, you can rest assured that your clients will get top advisory assistance with a unified customer experience that makes it easy for them, and for you, to do business.
Our Strategic Acquisitions
Adam Financial Associates
Atlanta Financial Associates
Bivin and Associates, Inc.
Blue Moon Wealth Advisory
Confluence Financial Advisors
Convergent Wealth Management
Cordasco Financial Network
Duckworth Wealth Advisors
Epstein & White Financial, LLC
ET George Investment Management, LLC
Goldstein Munger + Associates, Inc.
Harrison & Company Wealth Management, LLC
Jackson Financial Management
Jordan Financial Strategies
Kays Financial Advisory Corporation
Lake Point Advisory Group
Mirsky Financial Management Corporation
Novos Planning Associates
Physicians Financial Advisors
Pinnacle Investment Management
Pinnacle Wealth Solutions
Precipio Wealth Management
Rowland Carmichael Advisors
Sanford Advisory Services
Sigma Investment Management Company
Starks Financial Group, Inc.
Summit Wealth Advisors, Inc.
The Asset Advisory Group, Inc.
Traust Sollus Wealth Management
Wrenn Financial Strategies
Our Accolades
Mercer Advisors is proudly recognized as one of the top wealth managers in the United States.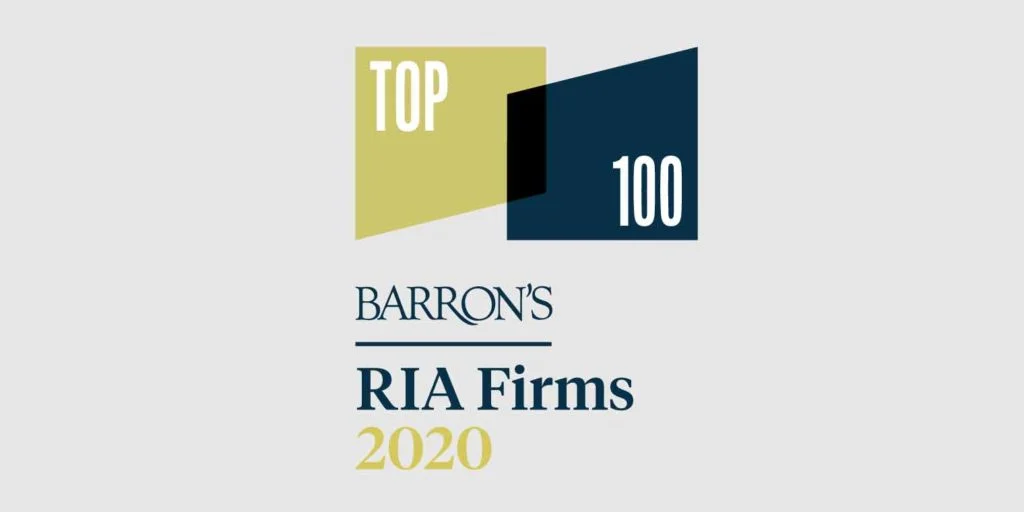 Frequently Asked Questions (FAQs)
Most clients want to know that you're still going to be their advisor. We help you ensure them that you'll be there for them, with even more resources and services, such as financial planning, estate planning, and tax planning and returns, to help them meet their financial goals. Once they understand that, they're ready to move forward.
There isn't a quick and easy answer to this question. The value of an RIA firm is generally based on its cash flow, growth potential, and risk. Multiples are one thing, but deal structure is just as important. The best way to answer that for your situation is to speak with us confidentially and enable us to make a proper assessment.
You should consider this now so that you have a plan that helps you avoid uncertainty and unforeseen events such as market shifts and personal health changes. With a plan in place, you're in charge of any transition rather than at its mercy should something unexpected occur.
There are four main reasons:
It's good business practice. Planning for business continuity/succession does not have to be strictly about stopping or giving up. Having a plan that mitigates operational risks, particularly key person risk, could enable you to keep going and extend the continuity of care your clients want.
The SEC expects RIA firms to have a robust business continuity plan as part of a firm's fiduciary obligation. In addition, the NASAA specifically addresses disability or death of key personnel in its rules 203(a)-1A and 2002 411(c)-1A).
If you're a small shop and you don't have a plan, clients may look elsewhere because they're concerned about what will happen to their money if something happens to you.
When searching for an RIA to work with, potential customers may not even consider you if they find out that you don't have a succession plan. It's a risk they don't want to take.
Even though you've prepared for someone at your RIA to take over for you, things might change by the time that comes to pass. Your firm might become too expensive by the time you exit. Your exit timing may no longer align with that of your proposed successor. Your successor may no longer be able to or interested in becoming an owner when the time comes. All of these are reasons to consider an external strategic partner instead.
Financial acquirers are typically investors that are looking for the financial return they can get when acquiring an RIA. What they're purchasing is the RIA's expected future earnings.
Strategic acquirers, on the other hand, are interested in how an RIA fits with their business objectives for their company and their clients. They're not just acquiring an RIA for revenue. They're acquiring an RIA because the firm's philosophy, strategies, and ways of doing business fit with their own.
Mercer Advisors is a strategic acquirer. That means we're looking to acquire RIAs that operate as fiduciaries and share our commitment to serving clients. Our strategic advisors continuously monitor client accounts to ensure that every security or asset allocation we recommend is in their best interest. Our advisors are committed to clients, to our wealth management philosophy, and to ensuring our clients get the right strategy, plan, and attention according to their needs. If this matches your philosophy for running your RIA, we'd love to talk with you.
4 Key Questions
TD Ameritrade
"If you are considering selling your RIA, you need to ask yourself 4 key questions: what's best for your clients, what's best for your staff, is this good for you the Seller, and is this a good cultural fit – do you share the same mission, vision, and values?"
Dave Barton
TD Ameritrade Institutional's National LINC 2020 Conference
Orlando, FL
Unmatched Expertise
Investment News
Dave Barton of Mercer Advisors talks about pricing, deal terms, timelines and other aspects of RIA transactions.
Read the Article
M&A Then and Now
BlackRock
Head of M&A, Dave Barton, joins MarketCounsel as they discuss M&A then and now and how RIAs should think about the market.
2021 M&A Market Outlook
Oak Street Funding
Head of M&A, Dave Barton, joins Oak Street Funding and Park Sutton Advisors as they discuss the M&A 2021 market.
Strategic M&A Advice Delivered at the 2020 TDA LINC conference
TD Ameritrade
According to Dave Barton, Head of M&A, what is the business model of successful strategic acquirers (family office offerings and bifurcated sales and service models with specialized departments so owners and G2 can focus on what they love)? Also, what are the dangers of smaller RIAs jumping into M&A? Watch now to find out.
Head of M&A Dave Barton Highlights Key Strategies in the Post-COVID Market
ZRG
David Barton participated in ZRG's webinar discussion focused on the ever-changing wealth space. The conversation covers pertinent topics including the increased importance of due diligence in a post-COVID market, strategies to increase the value proposition firms offer their wealth clients, the impact of remote work, and more.
David Barton, JD
Vice Chairman, Mergers & Acquisitions Deal Team Leader
Nicholas Semko, CFP®, CRPC®, CMFC®
Managing Director, M&A
Randy Magdaluyo
Vice President, M&A Program Management
Devin Farrow, CIMA®, CFP®
Vice President, M&A
Joe Pellizzari, CFP®
Vice President, M&A
[1] Mercer Advisors charges an additional cost for the optional service of tax strategy and preparing clients' annual tax returns.
[2] Mercer Advisors is not a law firm and does not provide legal advice to clients. All estate planning documentation preparation and other legal advice is provided through its affiliation with Advanced Services Law Group, Inc.
Wealthmanagement.com, A panel of independent judges determined the WealthManagement.com 2019 Industry Award winners. Criteria included demonstrable impact on their firm, the industry, and wealth management in general.
2019 Barron's, Advisors who wish to be ranked fill out a 102-question survey about their practice. We verify that data with the advisors' firms and with regulatory databases and then we apply our rankings formula to the data to generate a ranking. The formula features three major categories of calculations: (1) Assets (2) Revenue (3) Quality of practice.
2019 Private Asset Management (PAM), Mercer Advisors was awarded the Best Private Wealth Manager for firms with over $5 billion dollars in assets under management. Mercer Advisors was selected as the winner from among eight shortlisted entrants. The PAM Awards, organized by Private Asset Management magazine, are designed for investment professionals and wealth advisors, operating within the private asset management industry and are held annually. Candidates are invited to submit responses in several categories to demonstrate developments to their business model, financial progress in business performance and service offerings. Selection is determined by growth in clients and employees, client satisfaction, and product Innovation over the course of the previous year. Winners are determined by an independent panel of industry experts and the PAM editorial team. For more information on Private Asset Management (PAM), visit fundintelligence.global.
Wealthmanagement.com M&A Leader of the Year 2018, An individual executive leader (not limited to CEOs) of an independent Registered Investment Advisory (RIA) firm who has successfully led the growth of their firm through inorganic strategies such as mergers, acquisitions and joint ventures this past year. Criteria include demonstrable impact on their firm; financial gains; negotiating success, operational excellence in integrating merged/acquired firms; external benchmarks such as number of deals completed, total AUM acquired/merged, business value created, etc.
Private Asset Management Best M&A Deal of the Year 2020, Candidates are invited to submit responses in several categories to demonstrate developments to their business model, financial progress in business performance and service offerings. Selection is determined by growth in clients and employees, client satisfaction, and product Innovation over the course of the previous year. Winners are determined by an independent panel of industry experts and the PAM editorial team. Mercer Advisors purchased a table at the 2021 awards ceremony. For more information on Private Asset Management (PAM), visit fundintelligence.global.
Neither rankings and/or recognitions by unaffiliated rating services, publications, media, or other organizations, should be construed by a client or prospective client as a guarantee that he/she will experience a certain level of results if Mercer Advisors is engaged, or continues to be engaged, to provide investment advisory services. Rankings published by magazines, and others, generally base their selections exclusively on information prepared and/or submitted by the recognized adviser. Rankings are generally limited to participating advisers (see participation criteria/methodology). Unless expressly indicated to the contrary, Mercer Advisors did not pay a fee to be included on any such ranking. No ranking or recognition should be construed as a current or past endorsement of Mercer Advisors by any of its clients.