Invest, plan & secure your future with a handpicked advisor
Managing your career and your family's finances is essential to a happy, healthy home life. But what if you could direct a cross-functional team to do it all, instead of managing a siloed team of financial planners, portfolio managers, and lawyers? Work to secure your family's future and obtain balance when you partner with Mercer Advisors. We offer:
Female-forward investing — Mercer Advisors champions and serves women. 50% of our client-facing staff is female, and our back offices are at 48% and growing.

We are proud of our advisors experience and expertise with helping women succeed.

Institutional-grade, customized portfolios —  We manage $48B+ in AUM, which we leverage to obtain cost efficiencies from our portfolio partners, all while providing

you access to sophisticated investment options. Our portfolio managers take direction from your advisor to build a portfolio that suits your financial plan.

Unified, in-house financial planning, estate & tax teams — Your dedicated, handpicked advisor leads a team of financial planners, investment managers, tax

accountants and estate planning strategists to execute your financial plan. No need for you to loop anyone in or manage siloed partners. We work as one for you and your family

.
We believe that wealth management should be about more than the value of your investing portfolio or the size of your bank balance. It's about your Economic Freedom – and living life on your own terms, according to your values.
From his early days as an estate planning attorney, Mercer Advisors' founder Kendrick Mercer recognized that his clients needed services that went well beyond drafting wills and trusts. They needed someone who could also help them make smart, informed financial decisions through a comprehensive, big-picture view. Which is why Kendrick launched Mercer Advisors in 1985 as one of the country's first planning-focused independent registered investment advisory firms.
"We are unconditionally committed to work with our clients to create the best context possible for their Economic Freedom, so that they do not have to worry about money."- Kendrick Mercer, 1986
The purpose to help clients on their path to Economic Freedom is alive and well. We dream big; and help you dream bigger. But more important, we have the knowledge, experience and team to help you achieve those dreams.
See Who's Talking About Us
Our experts at Mercer Advisors are sought after for our expertise
Mercer Advisors is proudly recognized as one of the top wealth managers in the United States.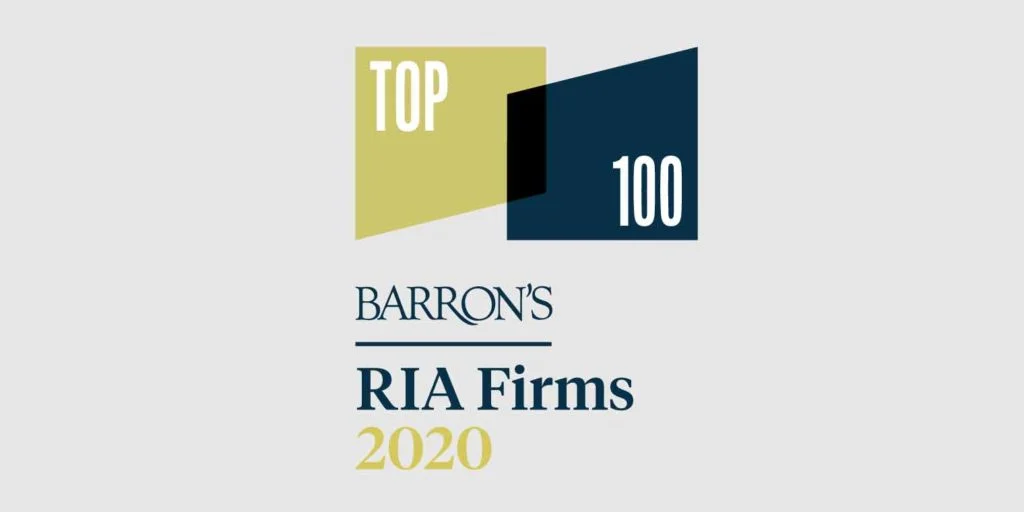 **Please Note: Limitations. Neither rankings and/or recognitions by unaffiliated rating services, publications, media, or other organizations, should be construed by a client or prospective client as a guarantee that he/she will experience a certain level of results if Mercer Advisors is engaged, or continues to be engaged, to provide investment advisory services. Rankings published by magazines, and others, generally base their selections exclusively on information prepared and/or submitted by the recognized adviser. Rankings are generally limited to participating advisers (see participation criteria/methodology). Unless expressly indicated to the contrary, Mercer Advisors did not pay a fee to be included on any such ranking. No ranking or recognition should be construed as a current or past endorsement of Mercer Advisors by any of its clients.
2020 Financial Times Top Registered Investment Advisors, The Financial Times 300 Top Registered Investment Advisers is an independent listing produced annually by the Financial Times (July 2020). The FT 300 is based on data gathered from RIA firms, regulatory disclosures, and the FT's research. The listing reflected each practice's performance in six primary areas: assets under management, asset growth, compliance record, years in existence, credentials and online accessibility. This award does not evaluate the quality of services provided to clients and is not indicative of the practice's future performance. Neither the RIA firms nor their employees pay a fee to The Financial Times in exchange for inclusion in the FT 300. To select the FT 300, we started by reaching out to the largest independent RIAs across the U.S. that have a minimum of $300 million in assets. To make sure the list was relevant to affluent individuals reading the FT, we required that no more than 75% of a practice's assets be institutional. Qualified RIAs then filled out an online application, and were scored on several factors, including AUM, AUM growth rate and compliance record. Selection is independent and objective, and no money is exchanged as part of the process.
Mercer Advisors was awarded the Best Private Wealth Manager for firms with over $5 billion dollars in assets under management. Mercer Advisors was selected as the winner from among eight shortlisted entrants. The PAM Awards, organized by Private Asset Management magazine, are designed for investment professionals and wealth advisors, operating within the private asset management industry and are held annually. Mercer Advisors paid for a table at the PAM awards. Candidates are invited to submit responses in several categories to demonstrate developments to their business model, financial progress in business performance and service offerings. Selection is determined by growth in clients and employees, client satisfaction, and product Innovation over the course of the previous year. Winners are determined by an independent panel of industry experts and the PAM editorial team. For more information on Private Asset Management (PAM), visit fundintelligence.global
Wealthmanagement.com, A panel of independent judges determined the WealthManagement.com 2019 Industry Award winners. Criteria included demonstrable impact on their firm, the industry, and wealth management in general.